Terms and Conditions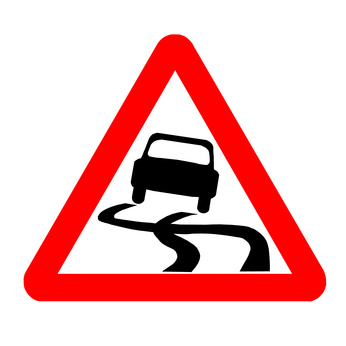 All Approved Driving Instructors undergo regular standards checks by the DVSA, enhanced CRB checks, and in addition I also welcome and fully comply with the Voluntary Code of Practice for ADIs. A copy of the Code can be viewed or downloaded from https://www.gov.uk/adi-voluntary-code-of-practice
In any business dealings it is a good idea to clarify a few points so that there are no misunderstandings, and below I have outlined some key issues:
1. Pupils must be at least 17 years of age to drive on the road, and must hold a valid UK provisional car licence. It will be necessary to see the documentation on your first lesson, and you should carry it with you at future lessons. You will also be required to correctly read a standard UK number plate from a distance of 20 metres (approx. 67 feet) prior to first driving the tuition vehicle.
2. All lessons must be pre-booked. I will endeavour to arrive on time, and if delayed for any reason will aim to contact you by phone or text. Please ensure that you are ready for your lesson and/or arrive promptly. Please also ensure that you are wearing appropriate footwear.
3. All lessons are payable on the day of the tuition (or in advance where a block booking is made). Payment may be made by cash, cheque supported by a valid Bank card, PayPal, or BACS transfer. A receipt will be issued on request. Credit terms are not available.
4. In the event that I have to cancel a lesson I will notify you in advance and will seek to rearrange it for a mutually convenient time. I cannot be held liable for delays or cancellations due to traffic or weather conditions, illness, accident or mechanical breakdown. Should you need to cancel or rearrange a lesson you must give me at least 24 hours notice (otherwise a fee equal to the cost of the lesson will become due).
5. You must notify me immediately in advance of anything that might affect or prevent you from driving a car. This includes but is not limited to changes in your health, the taking of certain medicines, or endorseable driving offences.
6. In the event that I believe you are unfit to drive as a result of illness, tiredness, alcohol or drugs then your lesson will be terminated immediately, but will still be chargeable. Should the reason be due to alcohol or non-prescription drugs then no further tuition will be offered. It is not a good idea to arrange a lesson in the morning if you are planning a late night or will be drinking alcohol, and in fact it may be wise to leave a gap of 24 hours or more before taking a driving lesson.
7. Lessons will be structured and carefully planned according to your progress. We will regularly discuss how you are getting on and the standard that you are achieving, together with any areas that you should focus on. In most cases your practical driving test will be taken at Bodmin Driving Test Centre, but may at times be conducted at another local test centre by mutual agreement. You should not book your practical driving test until we have agreed that you are or are likely to be at test standard by the date of the proposed test itself. Note that if you do so and I am not in agreement then you will not be able to take your test in my tuition vehicle.
8. In the event that there is a period of 60 days during which you don't have a driving lesson, I will assume that you have stopped learning to drive (with me) and your file will be closed. Note that should you wish to re-commence lessons at a later date it may be necessary to wait until I have space to accommodate you. In such instances your name will be added to my waiting list which operates strictly on a first-come-first-served basis.
9. In most cases the professional relationship between a driving instructor and pupil will be a very positive one and will last from the first lesson until the student has passed their practical driving test. However, either party may at any time terminate the arrangement. In the case of the pupil terminating the arrangement or stopping learning to drive then no reason needs to be given to the instructor, although the balance of any pre-paid lessons will be forfeited. In the very unlikely event that I terminate the arrangement a full explanation/justification will be offered.
10. Privacy Statement - You will only ever be asked to supply any personal information absolutely necessary in order to provide an effective driving tuition service. Sensitive information is never sold to third parties, and is not used for marketing purposes. Please be assured that your data is maintained and managed responsibly and that it is stored securely at all times. The only organisations that it would be made available to would be Pearson Professional Centres (who conduct the theory test on behalf of the DVSA) in relation to theory test bookings, the DVLA (in connection with any driving licence queries), and the DVSA in connection with practical driving test bookings, queries or cancellations. By learning to drive with me you are deemed to have understood and accepted this statement.